Celebrating Intellectual Dishonesty in the Abortion Debate
Making the digital rounds this week is a Youtube clip of a precocious 12-year-old girl delivering her articulate defense of the pro-life position on abortion. Conservative bloggers immediately fell in love, not just with the content of the seventh grader's argument, but how she passionately conveyed her perspective with eloquence and poise.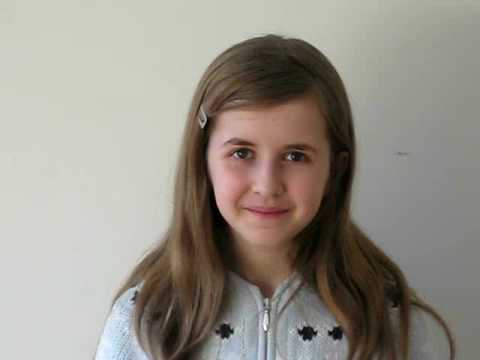 Allahpundit proclaims her destined for Hollywood, calling her "young talent in the service of a righteous cause." Ace finds her a "very poised public speaker." And Robert Stacy McCain rounds up a similar smattering of praise and awe from other right-leaning blogs.
Their assessment of her performance is spot on – set her up with Obama's teleprompters and she'll be a surefire hit on the stump – but what about the content of her message?
Don't worry, I'm not going to subject a 12-year-old kid to a complete ideological fisking. I have great respect for faith-based arguments against abortion, many of which she presents impressively, but there are some examples of false and dated information in her speech that detract from her case.
Most notably, her speech includes the oft repeated, scientifically unsubstantiated myth that women are "at a greater risk of developing breast cancer if they have an abortion." Experts at The American Cancer Society, the National Cancer Institute, and The American College of Obstetricians and Gynecologists agree that scientific evidence does not support a link between abortion and increased breast cancer risk. The speech also includes exaggerations about the impact of abortion on women's mental health.
I suspect the child who delivered this heartfelt speech was not aware she was citing false data. But that doesn't mean we should pass it around without comment and hold her up as a model to which all kids should aspire. She is already gifted in the art of persuasion, and she would see even greater success if her talking points were less deceptive.
There are few aspects of the abortion debate I find more distasteful than the intentional spread of misinformation by people on either side. When pro-life activists mislead women about the harmful effects of abortion as part of a fear mongering campaign, it is just as egregious as intentionally downplaying the risks of abortion.
Whichever side of the abortion debate you favor, no matter how impressive you find this girl's oratory skills, intellectual honesty requires us to expose arguments based on falsehoods, particularly when those falsehoods pertain to medical information. The truth is important, even it if doesn't support our political goals.
Too bad that belief precludes me from successfully running for elected office.
Comments