Dreaming of a Green Christmas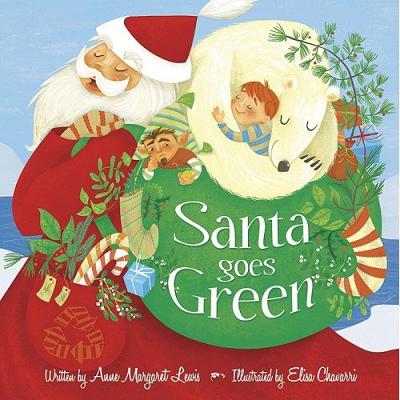 Looks like Santa's dreaming of a green Christmas this year, or so one "author" would have your kids believe. Apparently he's at his workshop with the elves raiding his stash of last year's hoarded wrapping paper in preparation for regifting the old toys he'll be refurbishing just for you.
"They arrived back at the North Pole and Santa had a grand idea," the book reads. "He leaned in toward Swift [the head elf] and told him his new plan. 'We will collect all of the old toys, Swift, and make them new again. We will reuse last year's wrapping paper. And we will harness the great North Pole wind to help power up the toy shop.'"
Hey Santa: thanks, but no thanks. I'll stick with the slightly more traditional lump of coal in my stocking. Or will that be replaced with vials of ethanol?
I hope the new and improved eco-Santa won't be too upset with 4-year-old cancer patient Hannah Garman for asking for a ton of Christmas cards this year. Using all that paper to fulfill a dying child's wish might not fit into his green agenda.
Comments