Political Trailblazer Geraldine Ferraro Dies; Westboro Trash to Picket Funeral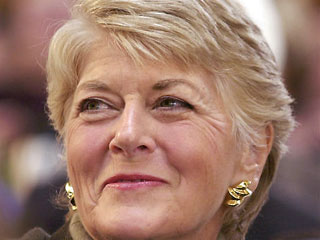 Originally posted at NewsReal's That's What She Said
Geraldine Ferraro, former NY congresswoman and the first woman on a major party presidential ticket, succumbed to blood cancer this morning. Greta Van Susteren writes:
Whether you are a Dem or a Repub, you have to admit, an extraordinary woman has died. Â She was the first and it meant so so so so much.
Fred Phelps and his Westboro cultists immediately began to celebrate the 1984 VP nominee's death.
Fred Phelps' daughter Margie tweeted:
She taught nation proud sin. She's in hell. #WBC will picket public memorial.
Rebekah Phelps-Roper wrote:
#Westboro rejoices when God kills His enemies!
And Shirley Phelps-Roper added:
The ONLY thing important for USA about Geraldine Ferraro is that God has righteously sent her to hell! #TaughtProudSin
I proudly support the First Amendment right of Americans to picket each and every Phelps family funeral. Vile gutter sludge.
RIP, Geraldine Ferraro.
Comments