The Barefoot Contessa Hates Cilantro … And Children With Cancer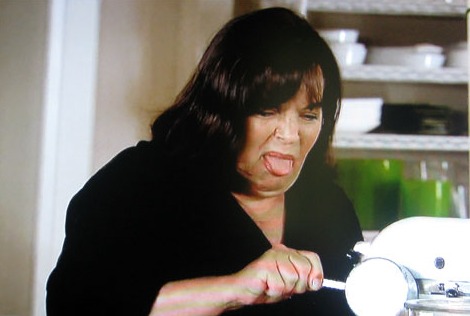 Originally posted at NewsReal's That's What She Said
I always thought there was something a little off about Ina Garten. The woman substitutes basil for cilantro in her chili recipe. What kind of animal does such a thing?
The "Barefoot Contessa" star allegedly turned down a request from the Make-A-Wish Foundation.

The foundation reportedly tried to contact the celebrity chef twice on behalf of a six-year-old boy suffering from leukemia who wanted to cook with her. And twice they were rebuffed.
Garten reportedly blew off the first request due to her busy book tour schedule. But 6-year-old Enzo decided to wait, skipping the chance to have another wish granted by the foundation. Bad choice, kid:
We're told the organization went back to Ina this year … but her team responded with a "definite no" … once again, citing scheduling conflicts.

A member of Enzo's family says the 6-year-old is heartbroken … and asked parents, "Why doesn't she want to meet me?"
Ina Garten can't spare 10 minutes to teach a dying kid how to stick Nilla Wafers in a dish of banana pudding? Maybe whip up a little guacamole? (Hold the cilantro!)
Of course, The Contessa has been swamped for ages, what with entertaining celebrity friends like Alec "my daughter is a 'pig'" Baldwin, writing checks to Obama for America, and hosting Planned Parenthood Benefits at her home.
Comments