Your Retirement Account is Temporarily Unavailable
Nice freakin' timing, TIAA-CREF.
While half-listening to George W. Bush address the possibility of an economic doomsday, I decided to torture myself by checking on my retirement accounts. My initial attempts to login to TIAA-CREF were met with this unsettling message: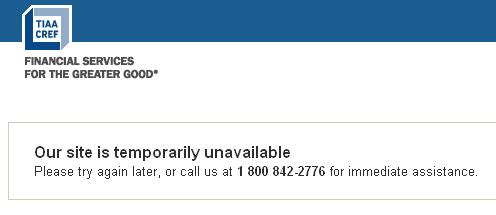 Planned maintenance? Probably. Crappy timing? Unquestionably.
Comments