Originally published on June 28, 2010 at David Horowitz's NewsReal
_____________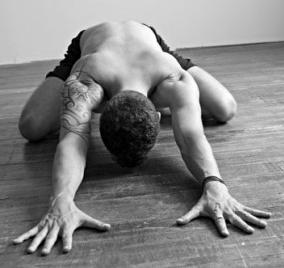 Mark Morford, misogynist Obama worshipper
Mark Morford's San Francisco Chronicle column is what a leftist's diary might look like — if that leftist was a horny 14-year-old with a man-sized crush on Obama and a predilection for verbally abusing conservative women. Hmm. Scratch that. Morford's column is exactly what a leftist's diary would look like.
You might recognize Morford as the drooling Obama fetishist who proclaimed candidate Obama a "rare kind of attuned being" and a "Lightworker." Or perhaps you remember his enlightened progressive description of "docile doormat" Laura Bush as "the ideal Republican wife: Prim, sexless, nearly useless, lets the men do the real thinkin."
So really, who better to appoint himself this week's Grand Arbiter of True Feminism?
Finding few reasons to gush about the Obama presidency, Morford's current mission is to expose the "perverted kind of new womanhood" of Sarah Palin, Meg Whitman, and Nikki Haley. Ladies of the Left beware! warns Morford. The success of these "largely insufferable" conservative women comes packaged with a "s–bag of downsides, drawbacks, jackals and bitches."
You kiss your mama with that mouth, Mark?
After a handful of slobbering sentences about progressive men with "perfectly sculpted genitalia" (no, I'm not kidding) and several more about their fat and sweaty Republican counterparts, Morford uses his column to explain that conservative women aren't allowed to be feminists and don't actually qualify as women anyway:
Witness, won't you, the zeitgeist's nightmare trifecta of largely insufferable women, the Sarah Palin/Carly Fiorina/Michele Bachmann hydra-headed hellbeast of pseudo-women, one part huge cash reserves, one part evil grammar-abusing ditzball psychopath, one part sassy misinformed moxie, overlaid with wonky ideas of motherhood, love of guns and ignorance of sex and reproductive rights.

These, along with Meg "I'm a Billionaire!" Whitman and Nikki "Sarah Palin hugged me!" Haley, et al, are the apparent "champions" of a perverted kind of new womanhood, some sort of mutant breed who claim it's entirely possible, even desirable to be "pro-life and pro-feminist," which is a bit like saying you're "pro-oil spill and pro-environment."

In other words: Sorry, no. No f–ing way. This is the rule: You do not ever get to say you're any kind of feminist or champion of women and mothers everywhere, and in the same breath add that you also believe no woman should have control over her reproductive powers and, by the way, poor immigrant women should be sent back to Mexico and guns should be legal for all.
Another day, another tiresome attempt to dehumanize conservative women and belittle their accomplishments with absurd caricatures, vicious insults, and largely insufferable prose.
But at least Morford's portrayal of successful conservative women as "some sort of mutant breed" of "pseudo-women" was condemned by the feminist Left, wasn't it? No, as usual a man who calls himself progressive gets a free pass on misogyny as leftist women lap up puddles of his hateful venom.
A Jezebel writer calls his piece "a thoughtful column." "Love this thoughtful and insightful rant," writes Caitlin Kelly at True/Slant. British journalist Alison Clarke thinks Morford is "just plain wrong," but only because he fails to acknowledge that enlightened feminists like her already know that conservative women are "a whole delightful s–bag of downsides."
Men on the Left have had it affirmed for them time and again that misogyny is perfectly acceptable – even desirable – as long as women on the Right are the targets. Even public rape fantasies about conservative women are excused. As long as these men are good little lefty foot soldiers, they're welcome to direct all manner of misogyny toward women who fail to toe the line on abortion, gun control, and illegal immigration.
So, Mark. As long as we're making up rules, here's one for you: You do not ever get to create feminist litmus tests, and in the same breath call Sarah Palin, Nikki Haley, and others pseudo-women and bitches.
I think it's clear who the real anti-feminist is.
Update: Sister Toldjah also has a few choice words for Mark Morford.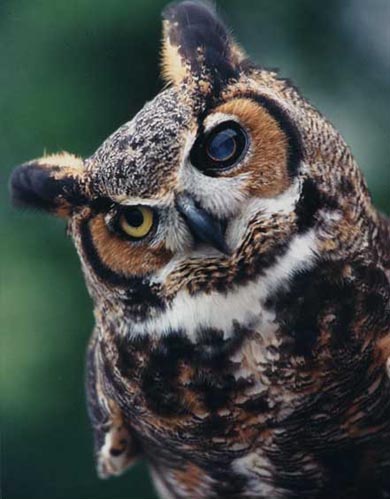 A hungover owl. Duh.
A very nice guy named Bryan Tupper just recommended my blog to his Twitter followers. (Thanks Bryan!) This probably means I should add some new content or something.
Yeah, I'll get right on that.
In the mean time, you can see my latest articles at NewsReal. And here are a couple I co-authored with Lori Ziganto.
Or you can look at hungover owls. Your choice.